My whole life I've always wanted to see Japanese Cherry blossoms in bloom, and in particular wanted to see them in Washington, D.C.. I am a Japan-o-phile, almost by trade, and I've "lived" (or more rightly had extended stays) in Japan, but never in the spring, and as such have not until this week actually seen Japanese Sakura in full bloom
This feeling of a deficit in my lifetime experience is even more odd when you consider that I've lived in Korea for two and a half years; not only that, but I was working (as a professor) at the Kyung Hee University Campus in Seoul, which is renowened as one of the best cherry blossom viewing locations in the city.
Not to mention I made regular visits to the Lotte World Amusement park (World's largest indoor theme park (and yes, of course I had a season pass), which is one of the other "go to" viewing locations in Seoul during the few fleetings days of Cherry Blossom season.
Just like DisneyWorld's Magic Kingdom, Lotte World sits alongside a man made lake, around which are planted a massive quantity of Cherry trees. While there is an entrance fee to the section of the Lotte park where the rides are, pedestrians are free take the path that circles the lake, making this another favorite spot for the residents of Seoul to enjoy the cherry blossoms.
While I won't go into it here at length, but every time I entered Lotte World I was always wondered how Lotte managed to NOT get sued by Disney for infringment (the extent to which the former is almost a mirror image of the latter is almost laughable); but, I ultimately decided that the sheer size of the Lotte corporation — or to use the Korean term, Chaebol — which is a multinational in it's own right just like Disney, probably has a lot to do with their immunity from Disney's legal team.
For some reason, as I was in Korea and I regularly walked to work along paths that quite litterally rained cherry blossoms on my head….
those trees never looked "quite right" to me, as they were willowy, and looked more like regular cherry trees, rather than the thickly gnarled wood and blossom heavy branches that hung with twisted beauty, as depicted in Japanese paintings. And therefore, these Korean trees never filled my personal need in me to see that beauty in the real world.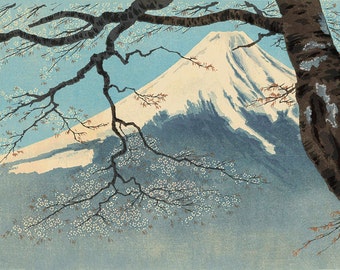 As such, I still LONGED to have that experience before I died, and part of how I timed my current trip to D.C. (arriving on March 18th), was that I  should have arrived WELL in advance of the cherry blossoms (normally early to mid April) …
Can we say Global Climate change?
This last winter while I was in Florida, avoiding normal "cold" of Chicago's winter, and the the folks back home were busy playing golf in Feburary, and walking around in shorts… while we snowbirds down in Florida had maybe one or two days that actually made it into the low 70's. Washington D.C. was also uncharacteristically warm, so that friends of mine who had to be there for work in late Febuary were commenting on how trees were already starting to blossom, and everyone was talking about how the cherry blossom season was most likely going to be over a month early this year. ARGH!!!!
The weather gods were however on my side, and early March brought with it a dive in the tempretures and a late nor'easter complete with snow, followed by alternating warm and freezing days, so that the risk then became that of the cold damaging the blossoms that had started to bud too early.
But, as luck would have it, I was FINALLY able to get my cherry blossom fix in a way that was fully satisfying, albeit FREEZING COLD:
Don't let the Sunny skies fool you, what the pictures don't show was that while the temps were in the mid 50's (Ferinheit) there were wind gusts of almost 60mph so that it felt more like sub freezing; and there are lots of pictures (not shown) of me holding on to my hat for dear life.  As it was in the 50's I had not thought I needed gloves, so that by the end of the day my fingers had frozen were frozen so solid that I could no longer manipulate the buttons on my iphone
After I'd had my fill … or more to the point I could no longer move my fingers enough to take any more photos … I headed to a Japanese inspired resturant that my friend in Dalton, GA (who used to live in D.C.) STRONGLY suggested I HAD to try…
Teaism is a teashop/resturant chain with three locations in the D.C. area, and rotating seasonal menus, that offers up popular and highly affordable dishes. The one I went to was in Penn Quarter  and proved to be very tasty. 
O'chazuke is something I've never seen served in the U.S.A., but have had before on my trips to Japan. It is a VERY old and traditional Japanese dish that became popular in the Heian period (794 to 1185 A.D.)